Invitation for PONDOK INDAH INTERNATIONAL JUNIOR GOLF CHAMPIONSHIP 2023

The idea behind the Pondok Indah International Junior Golf Championship is founded on the principle of serving young people and generating friendship among nations as well as promoting the popularity of golf sport in junior sphere. This leads to the hope that by doing so today's youth will have a better chance of creating the world we all want. The Pondok Indah International Junior Golf Championship is an international extension of that principle.

It is a great pleasure for us to invite youngsters from your esteemed Association to participate in the Pondok Indah International Junior Golf Championship which will be held on :

Date
:
Dec 12 - 14, 2023
Venue
:
Pondok Indah Golf Course
Jl. Metro Pondok Indah, Jakarta 12310.
Phone: +6221 7694906
Fax.: +6221 7698968

Age
:
The Championship is open to all junior golfers who have not reached 19 years of age on December 14th, 2023 and similarly for their age groups. All entries must conform with all respects to the Rules of Amateur Status as approved by R & A Rules Limited
We believe that by bringing together young people from all parts of the world and our nation, we are giving opportunity to youngsters to have a greater understanding among people from different cultures and values. We look forward to your participation and support and hope to meet you at the Pondok Indah Golf Course.
Yours faithfully,
THE ORGANIZING COMMITTEE
For further information please contact us at:
Pondok Indah Golf Course
Jl. Metro Pondok Indah,Jakarta 12310
Phone: (62-21)769 4906
Direct : (62-21) 769 8968 ,
Fax : (62-21) 7698966
Email : registration@piijgc.com
Website : www.piijgc.com


AGE GROUPS
| | |
| --- | --- |
| BOYS - A | 15 - 18 years old |
| BOYS - B | 13 - 14 years old |
| BOYS - C | 10 - 12 years old |
| | |
| --- | --- |
| GIRLS - A | 15 - 18 years old |
| GIRLS - B | 13 - 14 years old |
| GIRLS - C | 10 - 12 years old |
PONDOK INDAH GOLF COURSE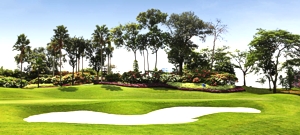 Learn more about the course of Pondok Indah Golf. Click here to view hole by hole detail